Quilling, also known as paper filigree, is the art of rolling, bending and pinching paper; then making designs out of the shapes. We can start quilling by making basic shapes out of thin strips of paper and then taking those shapes and making pictures and designs out of them. These quilled designs can be used in card-making, scrapbooking or other decorative crafts.
I have tried to make a simple card with quiling technique decoration, and it looks cute and nice… I didn't take "step by step" pictures for this card making, but I will do it, promise!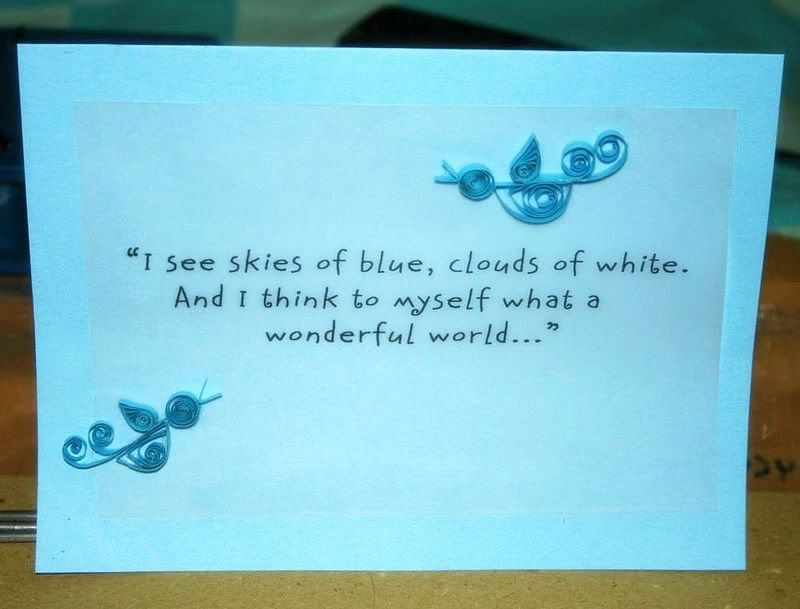 Please, share your tips here to make card and all the decoration technique ! Thanks :P
Note :

- Thanks for "Kreasi Cantik dengan Paper Quiling & Paper Punching" book by Rini Tampi that gave me idea to make this card!
- Available craft tools, just contact us!