I have made "Miss Sexy Piggy" from clay, i will show you the result, but still the same, i didn't take "step by step" picture yet, but I will :D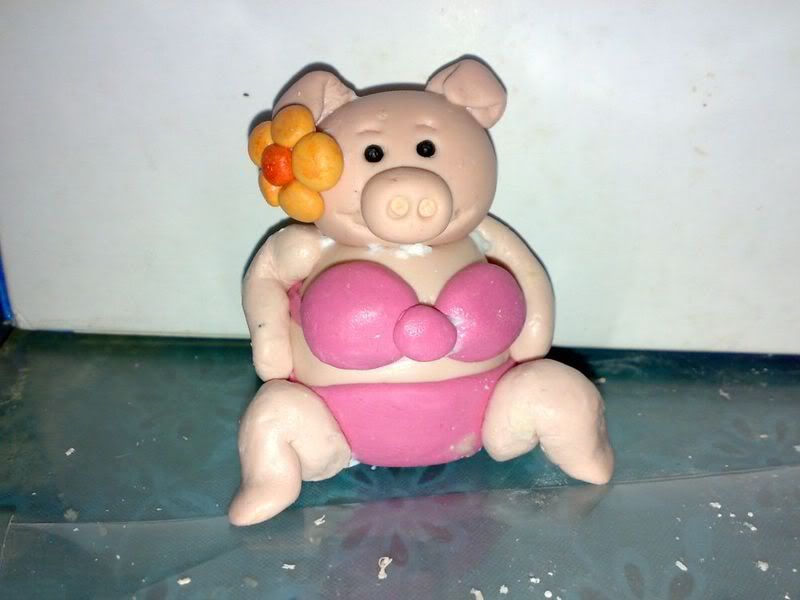 See, so cute isn't it?
How to make clay? No need to buy expensive clay in the craft shop, you can make by yourself, be smart!! Don't waste your money and your time, let's do by ourselves!
Well, the ingredient to make clay are :
Clay Flour




White Glue
Direction :
Mix all the ingredients become one, and u can find the real clay that u can do ur imagination!!!!